CORONAVIRUS (COVID-19)
We are pleased to announce in line with advice from HM Government and Public Health England our venue is currently open to support essential events. Our Factory Tour and Driving Experience will be returning in Summer 2021.
Customers who are affected will be contacted to rearrange their booking as soon as possible.
To manage the well-being of our guests and employees we have made some changes to our experiences, please read our Covid-19 safety and well-being information here.
For all the latest information, please sign up below.
We thank you for your patience.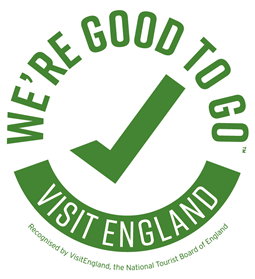 ---
BEHIND THE ROAR
Our range of manufacturing tours offer a variety of Jaguar Experiences.You will gain privileged access to step behind the scenes of our new state-of-the-art facilities and see the full production process.
The Tours are designed so that each stopping point affords the best possible view and allows ample time for questions and discussion. Guests will walk between stopping points.We recommend you dress accordingly and wear comfortable shoes. Please note Manufacturing Tours do not run on selected Bank Holidays and during Plant Shut Down.

If any guests have a disability that may impair access to the tour, please let us know in advance so we can meet their needs.
FACTORY TOUR
Go behind the scenes of Castle Bromwich, the home of Jaguar, to see our state-of-the-art production facility with our guided tour, and discover how the operation has developed from manufacturing Spitfire aeroplanes during the 1940s to today's iconic supercars.

Prices from: £49
CLASSIC WORKS TOUR
The state-of-the-art facility has seen us consolidate all our Classic operations under one roof, comprising 54 individual workshop bays and strip-down areas, a dedicated engine shop and space for up to 500 vehicles.

Prices from: £49
VIP FACTORY TOUR
A VIP tour of our state-of-the-art production facility gives guests a unique opportunity to go behind the scenes of a premium British brand. The VIP Tour is tailored to suit your needs. Led by our expert host, you will experience the pioneering craftsmanship and logistics that go into building Jaguar's award-winning models.

Prices from: £325